I received an email from Instaforex just now, and happy to share with you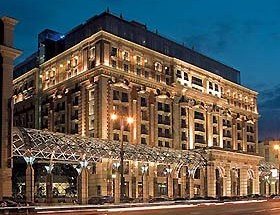 about ShowFx World Exhibition in Moscow on this coming September 18-19 at Ritz Carlton Hotel l in the centre of Moscow in Tverskaya street.
This time InstaForex Company has prepared for its clients, partners and also guests of ShowFx World exhibition in Moscow an expanded participation program consisting of several pleasant surprises and unique affairs.

Thus, for example, within the company's participation in the exhibition a festive prize distribution is under the plan – a new Hummer H3 automobile to the winner of "Hummer to a Jammy Fellow" contest and honoring the finalists of one-of a kind beauty contest Miss Insta Asia 2010. Each of these events is going to be really gorgeous and memorable. Don't pass it over! In follow up of the prize distribution among the winners on the official website of InstaForex Company photo and video reviews will be placed. Furthermore, by a tradition of InstaForex Company contribution in ShowFx World events everyone who will visit the stand of InstaForex Company will obtain 1000 rubles to a trading account in the company.

[ad#328-x-300-adsense-text]

In case you do not have a trading account in InstaForex Company it will be opened for you right at the Moscow exhibition. InstaForex Company representatives do not doubt that aside from well-organized events and surprises this exhibition is considered by its participants as an efficient place for discussing important and topical issues concerning Forex market. You can wise up about new services, products and technical novelties arranged for you by InstaForex Company for the last time. InstaForex Company invites once again all concerned to visit one of the most large-scale and essential events of Forex world – ShowFX World in Moscow on September 18-19.